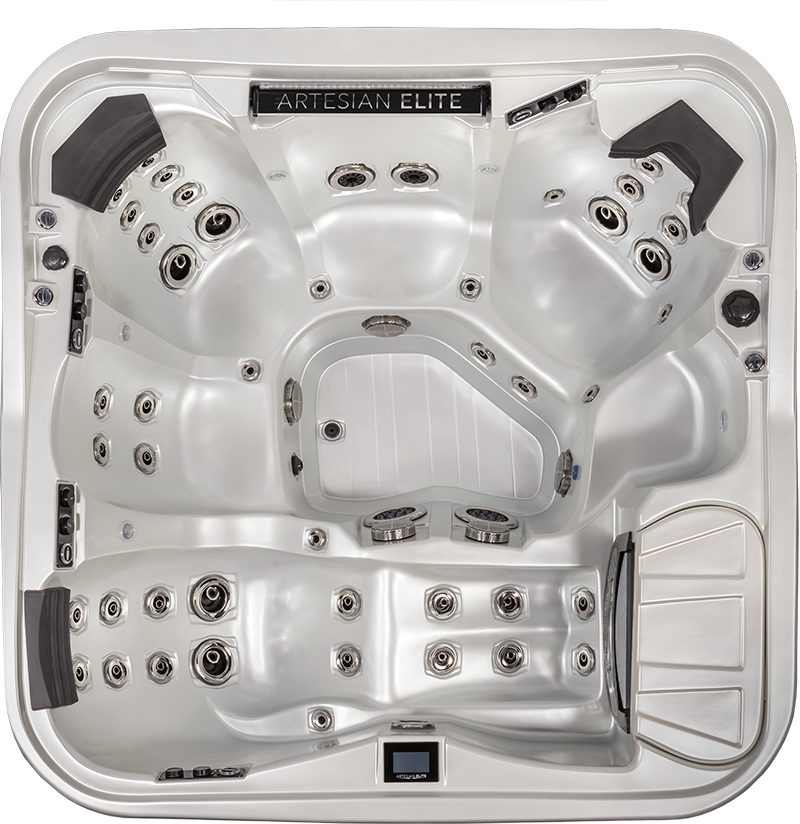 The Eagle Crest's impressive and intimate layout provides a therapeutic experience perfect for you. Its powerful and efficient design utilizes the latest technology to provide you with a one-of-a-kind experience – either indoors or outdoors. If you are looking for the ability to relax, anytime, without sacrificing large spaces of indoor or outdoor real estate, The Eagle Crest has you covered. It's equipped with 6 luxurious seats, and powerful massaging jets which will whisk you away into a sea of comfort every time you enter its lavish embrace.
HOT TUB CONFIGURATION OPTIONS: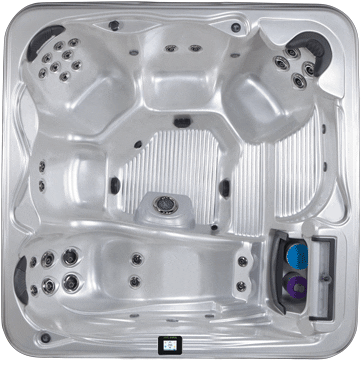 BHP: Brake Horsepower | HP: Horsepower | ++Where Allowed By Law | +++N/A on Rock Panels | ªRefer to Owner's Manual for Full Description | Specifications are subject to change without notice.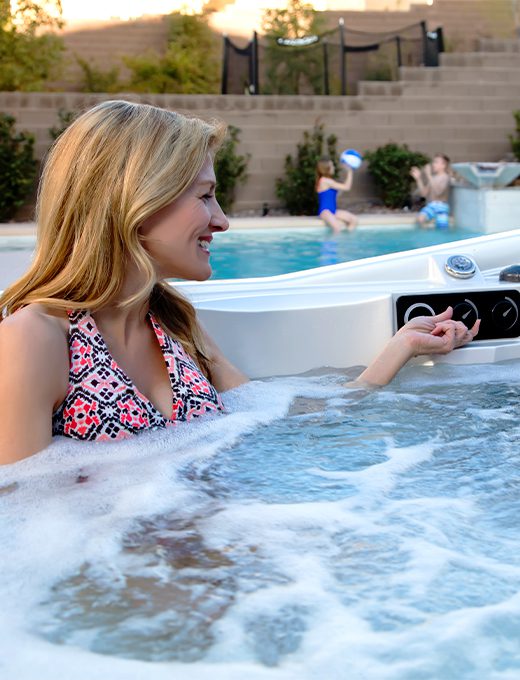 Monarch Elite Cabinetry Colors
Unique, durable & maintenance-free
Create the perfect spa sanctuary by matching the hot tub panels to its environment.
Whether it'll be placed in a backyard, a condo, or on a deck, these cabinetry colors will complement the tub no matter its location.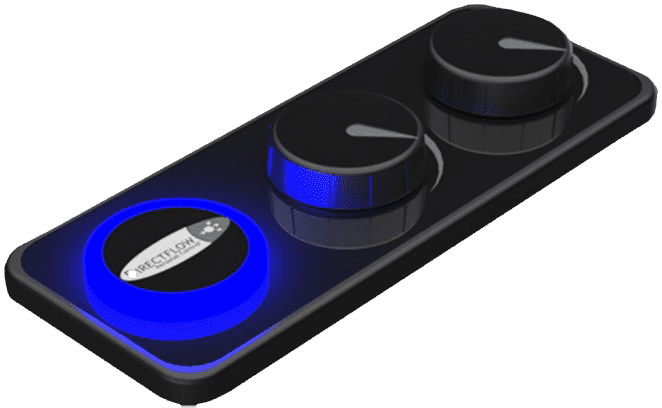 ARTESIAN ELITE USES DIRECTFLOW PERSONAL CONTROL® SYSTEM
DIRECTFLOW Personal Control® System Patent US 6,681,414 B1
The innovative patented DIRECTFLOW Personal Control® System combined with the VARIABLE FLOW CONTROL (VFC) provides each user the ultimate individual control and hydrotherapy experience.
Located lakeside in Washington, this Antigua 52 from our Island Spas line offers breathtaking views of nature and the surrounding scenery. The new owners can now unwind and soak in the warm water while enjoying the lake's serene beauty.
The White Pearl acrylic shell adds a sheen that complements the water oasis surrounding it. Paired with the seat pillows, the color contrast creates a luxurious balance between the dark and the light. It mirrors the trees and shrubbery scattered along the snowy edge.
With built-in steps, entrance and exit are made safe and easy -- even if they're distracted by the stunning view.
Another important feature in this specific installation (not pictured here) is the additional, but necessary, hot tub cover. Our hot tub covers not only provide protection from debris and the elements, but it also helps to retain heat. This ensures that your hot tub stays warm and inviting -- even in colder weather.
Whether you're motivated by hydrotherapy, relaxation or backyard renovation, Artesian Spas will benefit any lifestyle you lead. Our goal is to improve health & wellness around the world -- one hot tub at a time.