Buying a hot tub is an investment. And all investments require a certain level of pre-planning to make smart buying decisions! Here are five things to do before you step into a hot tub store.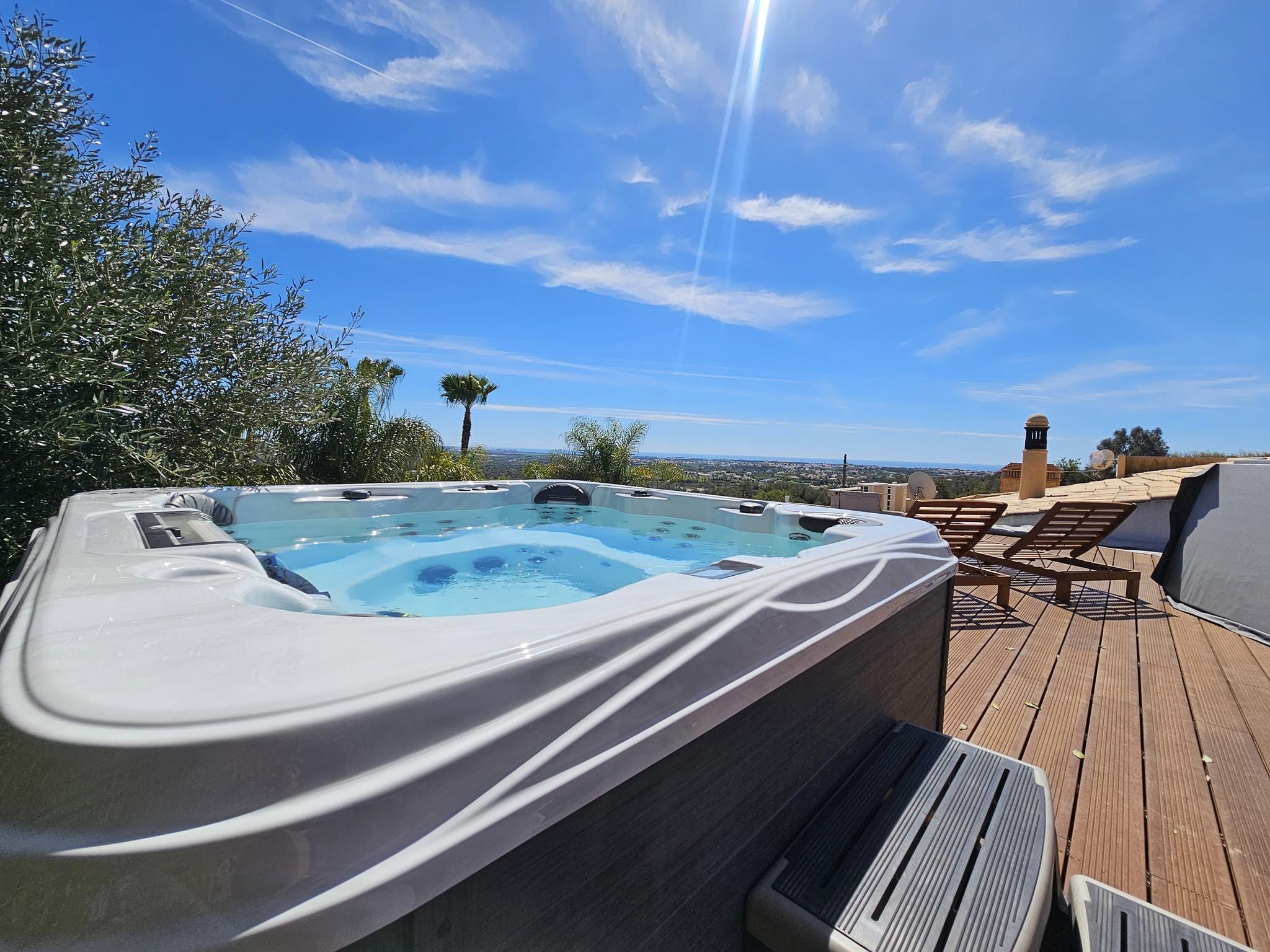 1. Know what you're looking for in a hot tub
Before you invest in a hot tub, it's important to know what you're looking for so you can get the most out of your visit to a hot tub store.
What do you want to use this hot tub for?
This will have the greatest impact on which spa model you end up choosing. It'll affect the size and jet system that you look for. Therefore, this is the question you should ask yourself: in the long run, what will you be using this hot tub for the most?
Relaxation
One of the most popular uses for a hot tub is relaxation. You may look to unwind after a long day at work or school by soaking in the warm water. The warmth and buoyancy of the tub help to reduce stress and relieve muscle tension while you enjoy the soothing jets.
Hydrotherapy
Hydrotherapy uses the therapeutic benefits of water to help relieve pain and improve physical function. Hot tubs can be used to treat a variety of conditions, including arthritis, sciatica, and back pain. The combination of heat, buoyancy, and massage jets helps to reduce inflammation and muscle spasms while promoting healing.
Socializing
Hot tubs are the perfect place to socialize with friends and family. Invite some friends over for a hot tub party or just relax and catch up with your loved ones. With seating for up to eight people, it's easy to have a good time in a hot tub.
Exercise
Hot tubs can be used for a low-impact workout. The buoyancy of the water helps to reduce the strain on your joints, allowing you to perform exercises that would otherwise be difficult or painful. Water aerobics classes, yoga, and stretching are some great ways to get a good workout in your hot tub.
How many seats do you want?
The next question to consider when purchasing a hot tub is size. Hot tubs come in all shapes and sizes, from small two-person hot tubs to larger models that can comfortably accommodate up to eight people. Consider the size of your outdoor space and the number of people who will be using the hot tub.
How many hot tub jets do you want?
The type of hydrotherapy you're looking for will help you determine that amount. If you're looking for a more gentle massage, then fewer jets will be sufficient. If you're looking for a more intense massage, then more jets may be necessary to get the desired effect.
While there isn't a definitive answer to the question "How many hot tub jets do I want?", pondering this will help you make an informed decision on which hot tub model you go with.
By determining the size, seats, and jet system that you want, the search for your ideal hot tub will go relatively smoothly. A hot tub dealer will be better equipped to accommodate you — by seeing what they have in their showroom or by ordering a customized hot tub to suit your needs.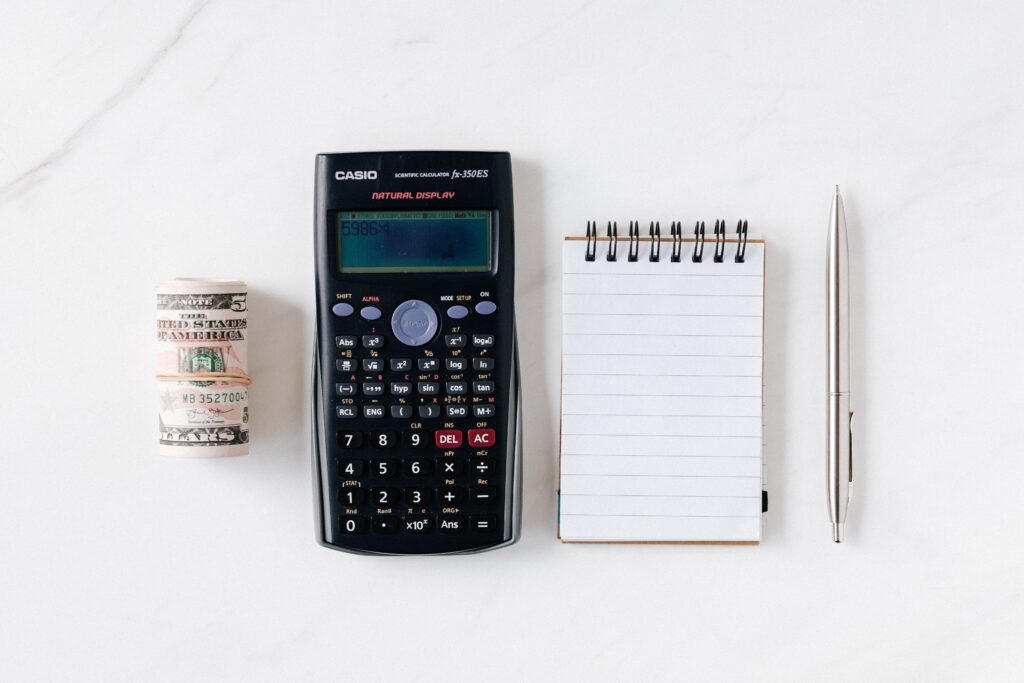 2. Consider all costs that go into a hot tub purchase
Hot tubs can be expensive, so it is important to take into account all costs that go into a hot tub purchase, including installation and maintenance costs.
The initial cost of a hot tub is one of the most important factors to consider. Hot tubs can range in price from a few thousand dollars to tens of thousands of dollars.
In addition, there are also installation costs to consider. Installation costs depend on the size and complexity of the hot tub, as well as the location of the hot tub. Some hot tubs require professional installation, while others, like inflatable or portable hot tubs, can be installed by the homeowner.
Once the hot tub is installed, there are ongoing maintenance costs to consider. Hot tubs require regular maintenance in order to keep them in top condition. This includes cleaning the hot tub, replacing filters, and checking the water chemistry. Additionally, some hot tubs require more frequent maintenance than others, depending on the type of hot tub and the environment in which it is used.
Finally, there are energy costs associated with hot tubs. Hot tubs require electricity to run the pumps and other equipment. Depending on the size of the hot tub and the location of the hot tub, energy costs can vary significantly.
3. Come up with a budget for your
hot tub
purchase
After reviewing all costs that go into a hot tub purchase, create an estimated price with all things considered. We recommend overestimating a little to help offset any differences.
With this number and your current financial situation, you'll need to determine what payment plan makes the most sense for you.
Will you purchase a hot tub in full? Will you finance it through a credit card? Your dealer? A home equity loan?
Pay in full
Pay in full is a payment option that allows customers to make a single payment for the full amount of their purchase, instead of making smaller payments over a period of time. Paying in full is a great way to save money and simplify the payment process.
The advantages of paying in full are numerous:
Avoid interest and finance charges (which can quickly add up)
Saves time (as you won't need to keep up with multiple payments spread out over a longer period of time)
Stay organized and on top of your finances (when you make one payment for the entire purchase, it's easier to keep track of your spending)
Monthly payments
If you've decided that monthly payments are the best route to take when buying your hot tub, it's important to weigh out your options to determine which route is best for you. The three popular ways to finance your hot tub are through a credit card, your hot tub dealer, or a home equity loan.
Using a Credit Card
Using a credit card to finance your hot tub is usually the simplest and most convenient option. This option allows you to make a purchase without any out-of-pocket expenses and pay for it over time with monthly payments.
Most credit cards offer a 0% APR promotional period for up to one year, meaning you can pay off your hot tub with no interest. However, if you don't manage to pay off the balance within the promotional period, you'll begin to accrue interest at the regular rate.
Additionally, some credit cards may have a limit on how much you can spend, so if your hot tub costs more than your card's limit, you'll need to use a different financing option.
Using Your Hot Tub Dealer
Many hot tub dealers offer financing plans which may be more flexible than using a credit card. Typically, these plans have a longer repayment period and may even offer no interest or low-interest rates.
However, be sure to read the fine print to make sure the terms of the financing plan are reasonable.
Using a Home Equity Loan
A home equity loan is a loan backed by your home's equity, which is the difference between how much your home is worth and how much you owe on it.
This type of loan typically has a longer repayment period than a credit card or hot tub dealer financing plan, and usually has lower interest rates.
However, keep in mind that if you default on the loan, your home could be at risk of being foreclosed on.
Before deciding which financing option is best for you, it's important to research each type of payment plan and be sure to read the fine print.
This may be common knowledge, but please be mindful: if you're unable to make payments, you could be charged a late fee or have your credit score affected.
4. Research hot tub companies
With so many hot tub manufacturers to choose from, it can be difficult to determine which one is the best for your needs. To help you narrow down your choices, it is important to make a list of your top three hot tub manufacturers before visiting a hot tub dealership.
When making your list, it is important to consider the quality of the hot tubs that are being offered. You should take into account the type of materials used in the construction of the hot tub, as well as the warranty that is included with the purchase. It would be beneficial to view collection of hot tubs online beforehand.
It is also important to consider the reputation of the hot tub manufacturer. Researching customer reviews and ratings can provide insight into how satisfied customers are with their purchases. There is no better resource than fellow hot tub owners.
By making a list of your top three manufacturers before visiting a hot tub dealership, you can save yourself time and energy. Doing your research beforehand will ensure that you are able to make an informed decision when it comes time to purchase your hot tub.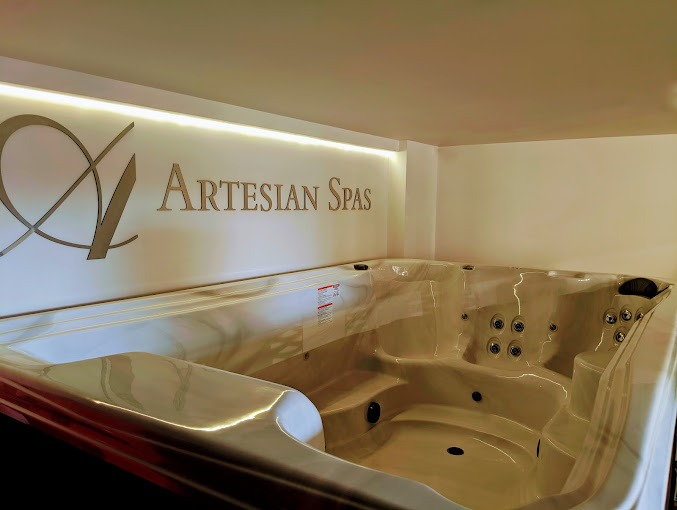 5. Choose a reputable hot tub dealership
Hot tubs are built to last for years. In most scenarios, where you buy it from will impact the rest of your ownership journey. Warranties and service requests will funnel through your original dealer, so it's vital that you choose the right one with the level of customer service that you need.
One way to make an educated dealer choice is by researching their reputation. Similar to the manufacturer process, you can look up their reviews, ratings, and social media to get more feedback from their actual customers. This will give you a better idea of how you will be treated during your buying process.
By considering these five key factors, you can find the perfect hot tub for your needs. Whether you're looking for a simple two-person model for a relaxing soak or a larger eight-person hot tub for entertaining, there's a spa out there for you. With research and preparation, you can find the perfect hot tub for you and your family to enjoy for years to come.