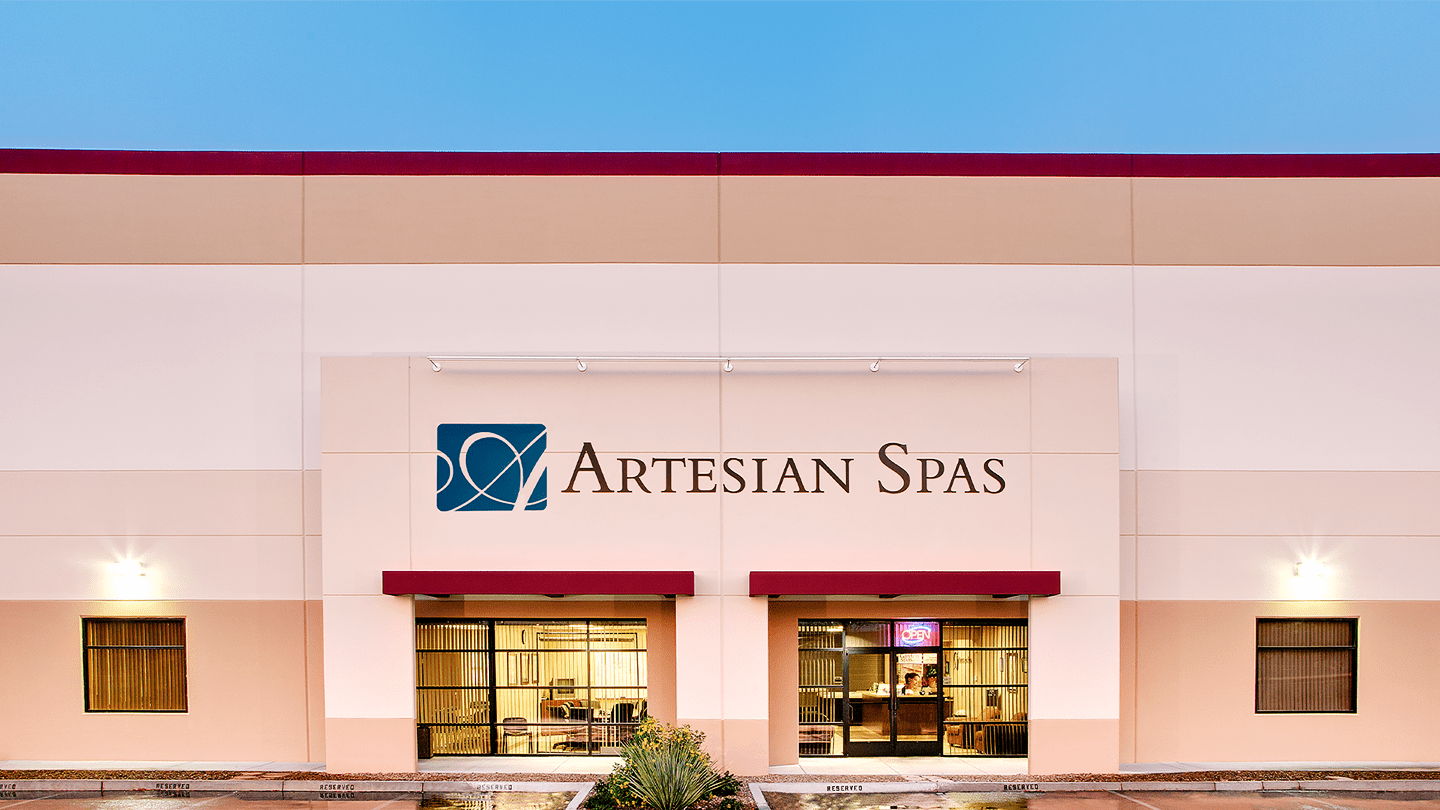 Our Mission
To inspire Wellness for Every Body. We strive to expand our business with the same honesty, integrity, and passion as we use to craft our products.
Our Vision
Create high-quality hot tubs that every family in the world can benefit from.
Our Products
Versatility. We provide models for different shapes and sizes to make sure no body is left behind in our quest for Wellness for Every Body.
Our Dealer Network
All Artesian Spas are manufactured in Las Vegas, NV. From this single location, our products are delivered to over 60 countries, 300 dealers, and 500+ hot tub stores around the world.
Our Service
Every single department in Artesian Spas is filled with committed and caring team members. From the inside out, our company strives to prioritize others.
We are an American-made spa manufacturer based in Las Vegas, Nevada, USA with 30 years of industry experience. We specialize in producing high-quality, innovative spas with intimate designs. Each model meets the highest standards of safety and comfort for our consumers. We take great pride in the quality of our products, and our commitment to customer service is second to none.
Each spa line is created with the utmost precision and technological advances, without skimping on attractive features. Our consumers can choose from five Artesian lines: Artesian Elite, Island Spas, South Seas Spas, Garden Spas, or TidalFit.
Our hot tubs are designed to provide a luxurious and relaxing experience for our customers. We use only the highest quality materials, and our spas are designed with the most advanced technological features to provide maximum hydrotherapy and high-quality water features. Our Artesian Spas are also designed to have the greatest energy efficiency, so you can enjoy the benefits of a luxury spa without worrying about your energy bill.
We offer a wide range of innovative products, including traditional hot tubs and swim spas. Our hot tubs are designed to provide a soothing and relaxing experience, and our swim spas are perfect for those who want the convenience of a pool without the hassle of maintaining one. We also have a variety of accessories, including covers, filters, and chemicals, that make it easy to maintain your spa and keep it in perfect condition.
At Artesian Spas, we believe that our spas should be affordable, without compromising on quality or aesthetic appeal. We offer competitive prices on all of our spas, and we are dedicated to providing our customers with the best possible service. We understand that purchasing a spa is an investment and we want to ensure that our spas are of the highest quality, so you can enjoy years of use and relaxation.
Indulge in the Artesian Lifestyle
Our goal is to provide our customers with the best possible experience, and we strive to ensure that our Artesian Spas are always safe, comfortable, and reliable. We take great pride in our commitment to providing our customers with the best possible service and value.
Whether you are looking for a traditional hot tub or a modern swim spa, we have the perfect Artesian Spa for you. Locate an authorized dealer near you today!