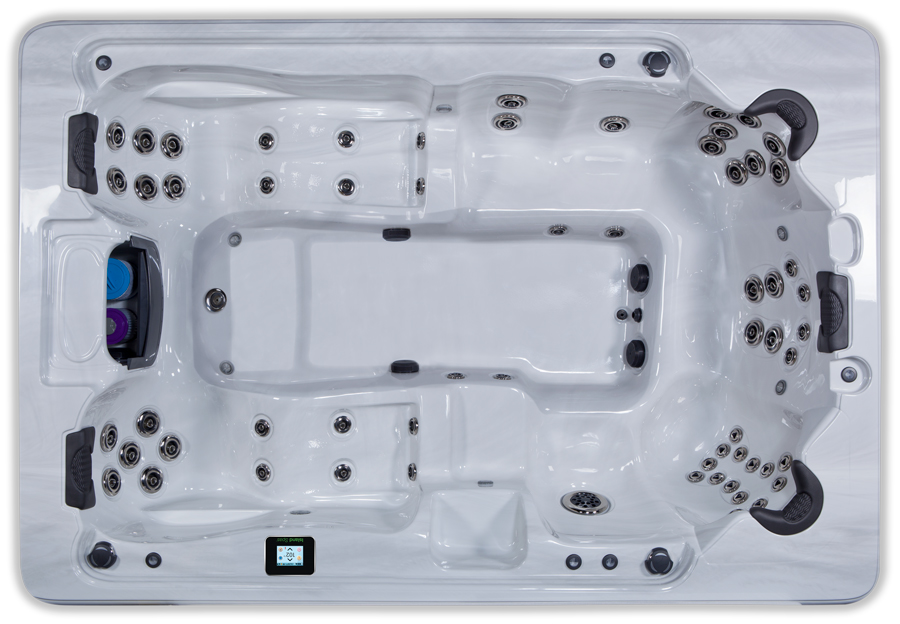 The Ultimate Island Spa.  This 10-person hot tub features two full-body lounge seats that are handcrafted and molded to support your body in a natural position. The patented, helix inspired jet design provides you with a double spiral jet pulsation for the ultimate massage.  Give your guests a taste of luxury with the Bimini. 
BHP: Brake Horsepower | HP: Horsepower | ++Where Allowed By Law | +++N/A on Rock Panels | ªRefer to Owner's Manual for Full Description | Specifications are subject to change without notice.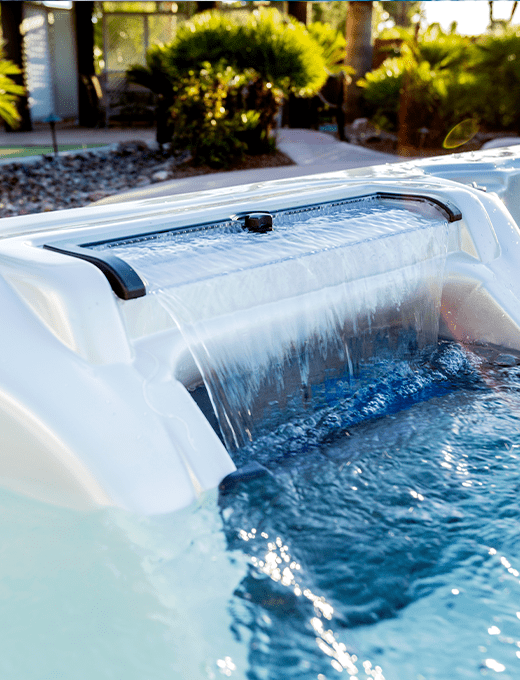 Jet Configuration Options
ISLAND SPAS – BIMINI
Grandwood Cabinetry Colors
Unique, durable & maintenance-free
From the realistic wood-like texture to the matte finish, it's no wonder these cabinets are called Grandwood. They feature a tight grain pattern along with subtly varying shades of color.
This subtle variance creates a more realistic look and feel of natural wood.