This month, we're delighted to spotlight Davison Spas and their remarkable installation of an Artesian Elite Dove Canyon. This hot tub lives on a private estate in the picturesque Teton Valley, Idaho. With Smoke cabinetry and Midnight Canyon acrylic, this installation seamlessly integrates into its surroundings, standing as a testament to the harmonious blend of nature and luxury.
As we delve into the story of this installation, let's also explore the journey of this month's featured dealer, a family-owned business that has been a cornerstone of the hot tub industry for over two decades.
Diving into Davison Spas
For more than 20 years, Davison Spas has been a steadfast presence in the hot tub industry, bringing relaxation and luxury to countless homes. This company was founded by a visionary couple, Scott and Georgia. It then grew into a team consisting of their daughter Crystal, a full-time employee, and two part-time employees. In 2015, they expanded their business and opened a storefront in Driggs, ID. Since its conception, the company has thrived as a family-owned and operated business.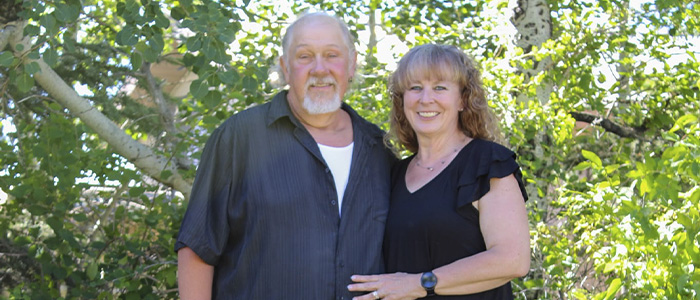 Davison Spas' enduring success is grounded in a genuine passion for enhancing lives through the transformational power of hot tub experiences.
"Your body will say AHHH… in a Davison Spa!"
The cornerstone of Davison Spas' offerings lies in their commitment to providing solutions that simplify and enhance their customers' lives. The team's favorite hot tub accessory, the cover lifter, exemplifies this dedication. It showcases how even minute details can contribute to a more convenient and enjoyable spa experience.
Nurturing Connections
The experience of their installation team with these amazing clients speaks volumes. It's a testament to the genuine warmth and generosity that permeate the relationships Davison Spas' fosters with their customers. From tours of the estate to shared moments of refreshment, the installation process became more than a task—it became a collaborative celebration.
"[Our install team's] favorite part of the installation was the awesome clients. They were very accommodating throughout the whole process. [The clients] even gave [our team] a tour of the estate, along with pellets to feed the fish in the private pond. After all was done, they provided refreshments for the team."

– Georgia Davison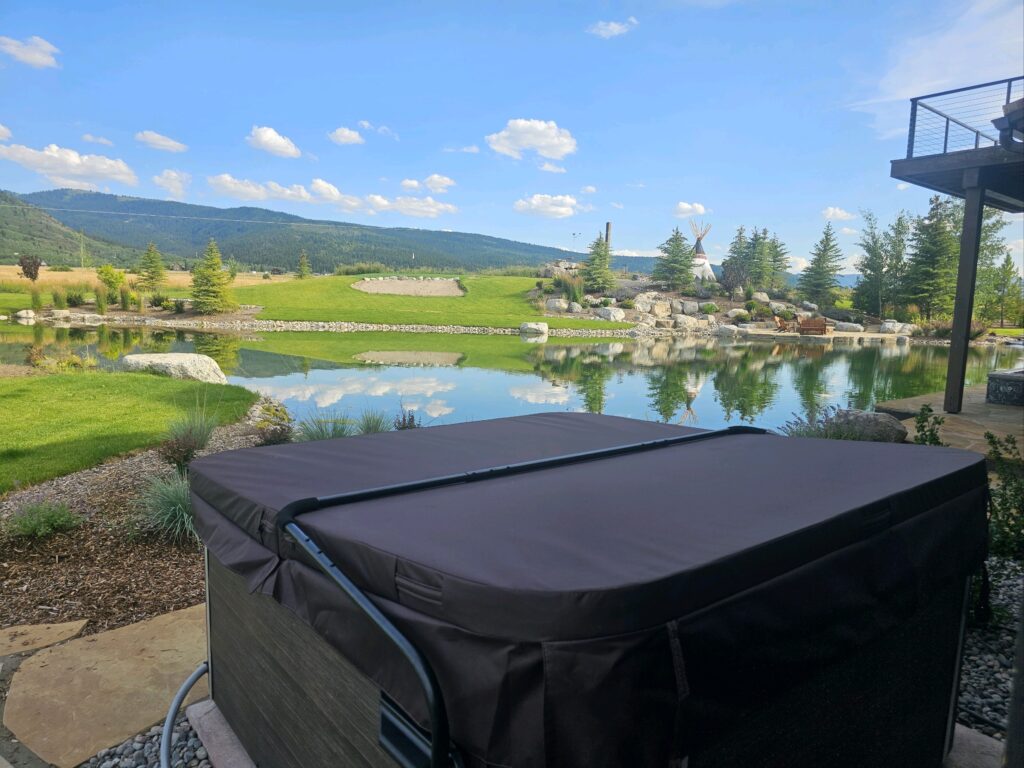 Artesian Spas' connection with Davison Spas extends beyond the professional realm – it's a relationship forged through shared values and consideration. Stephanie, an Artesian Customer Care administrator, recognizes and applauds their team's timeliness and attention to detail. It's evident that Davison Spas places a high emphasis on following the correct procedure for parts ordering. This ensures a seamless and hassle-free experience – for not just us, but their clients as well. What truly sets them apart is their remarkable attention to detail! They exhibit commendable proactiveness in promptly notifying us of any potential issues. This is a testament to Davison Spas' dedication to providing top-notch service.
Conclusion
The story of Davison Spas and this Dove Canyon installation is a glimpse into the heart of the hot tub industry. A realm where craftsmanship, relationships, and shared values intertwine to create memorable hydrotherapy experiences.
As we celebrate this month's dealer spotlight, we're reminded that behind every installation lies a narrative of dedication, passion, and the pursuit of excellence. Together, we stand united in our commitment to creating not only luxurious products but also cherished memories that enrich lives.