In the realm of luxury hot tub installations, one name stands out this month: North Spas. Their recent project is nothing short of an outdoor oasis masterpiece. It features an Artesian Elite Pelican Bay with Silver Marble and Noir cabinetry. With a commitment to excellence and a passion for transforming ordinary spaces into extraordinary ones, North Spas has proven themselves to be a hot tub dealer worthy of admiration.
"We have worked with North Spas for over 15 years and they have grown to be one of the UK's leading hot tub and outdoor living product retailers."
– Vicky, Director at Artesian Spas UK
The Extraordinaires in Garden Transformations
What distinguishes this setup is North Spas' ability to metamorphose a blank canvas into a verdant paradise. The addition of custom-made steps and a matching surround bar seamlessly integrates the hot tub into its surroundings. Furthermore, the use of Trex decking, mirroring the wood pattern and colors of the hot tub steps and bar, achieves a cohesive and visually stunning landscape design.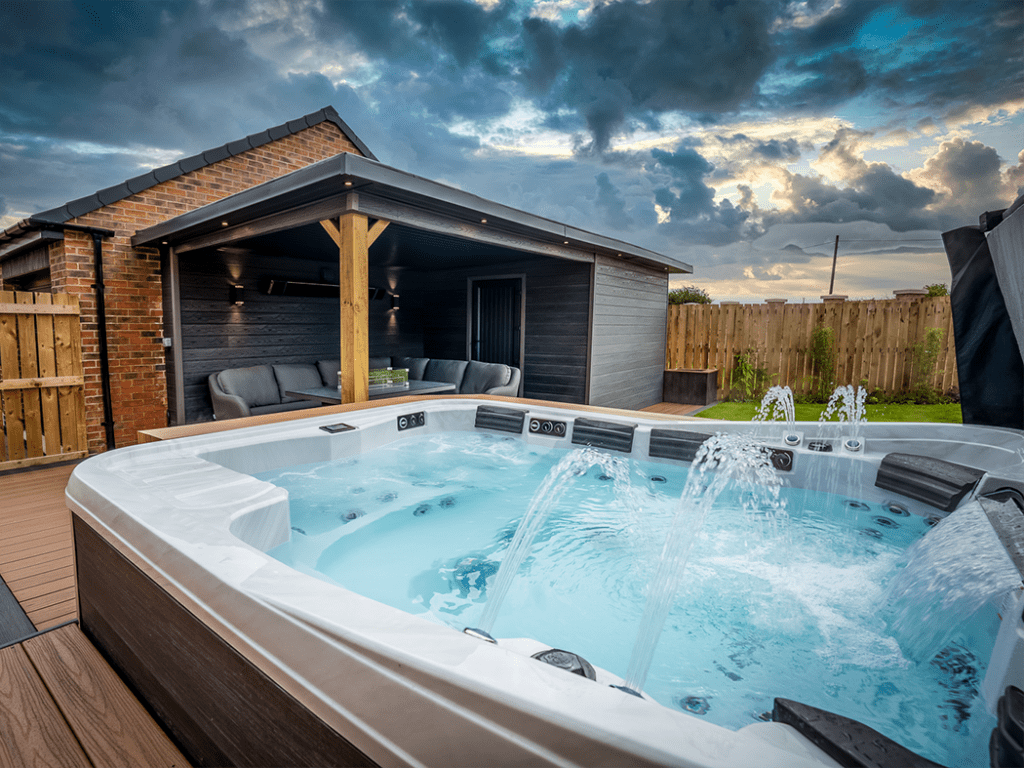 North Spas, however, offers more than just hot tub installations. Their expertise extends to crafting entire outdoor sanctuaries. A charming garden room tucked into the corner of the yard provides shelter for an L-shaped couch and storage for gardening essentials, showcasing their commitment to comprehensive outdoor living solutions.
We believe [North Spas] has been so successful not only because of their highly committed team and varied product offering, but because they have such a passion for what they do. They offer many different high end outdoor living products and provide a fabulous service to their customers.

North Spas is very knowledgeable in all areas, so [they] can assist the customer all the way from finding their perfect spa, to educating on water quality, and providing impeccable after-sales care. 
– Vicky, Director at Artesian Spas UK
North Spas' offerings:
Full garden transformations
Hot tub & swim spa installations
Relocations
Servicing & repairs
Chemical training
Bespoke garden rooms
Trex composite decking
Domestic & commercial electrics
Zealux Inverboost heat pumps
Multi-fuel & log burning stoves
Plus much more!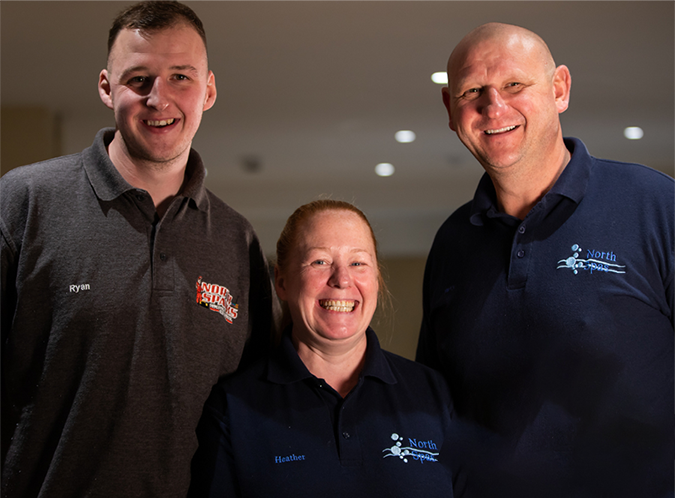 Ryan – North Spas and North Sparks Director, Heather – Financial Director, David – Sales Director
How North Spas Came to Be
The genesis of North Spas is a tale of personal transformation. After enduring back problems resulting from a long military career, David Mason, Founder and Sales Director of North Spas, discovered relief in only hydrotherapy. This revelation led him and his wife, Heather, on a quest to find the finest hot tub on the market. Their extensive research culminated in the selection of Artesian Spas, our Nevada-based company whose product they trust implicitly.
Vicky has shared with us that, "[they] have gotten to know Heather & David well over the years with many memorable evenings following our Annual Dealer Seminars. They've even been across to see Artesian's production facilities in Las Vegas." This firsthand experience reflects their passion for the Artesian brand and their unwavering commitment to their customers. With such dedication, it's evident that North Spas will continue to ascend to greater heights.
Their team's favorite hot tub feature? Lighting. Witnessing customers' faces light up with joy as the hot tub illuminates is a source of great satisfaction. It's not merely about making a sale; it's about creating moments of genuine happiness for their clients.
A Money-Saving Innovation
In a noteworthy development, North Spas has introduced a game-changing heat pump in the past year. This innovative addition lets customers operate their hot tubs at a remarkable 70% reduction in energy costs compared to conventional mains electricity. It's a substantial financial benefit that reflects North Spas' commitment to providing value and savings to their clientele.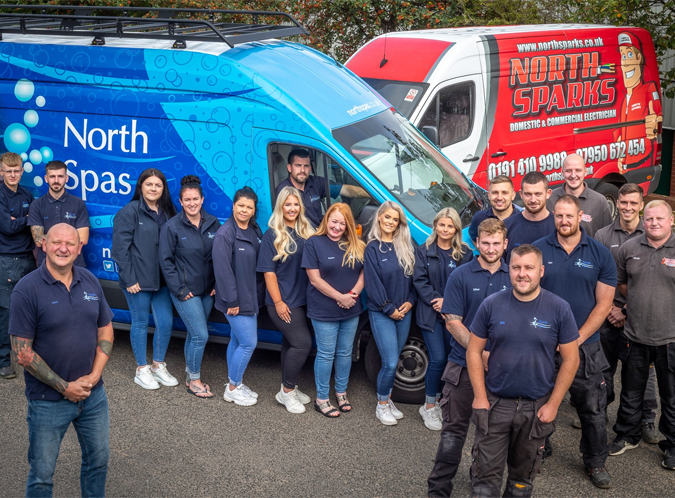 North Spas exemplifies the symbiotic relationships we nurture with our esteemed dealers. Their dedication to crafting extraordinary outdoor spaces and enhancing lives through the transformative power of hot tubs underscores why we take pride in having them as part of our esteemed network.
If you seek a transformative hot tub experience or dream of a picturesque outdoor living space in the United Kingdom, North Spas is your ultimate destination. They are more than mere dealers; they are your partners in relaxation, well-being, and contentment.