We're excited to showcase October's hot tub Installation of the Month, featuring the Rhoton family and their newly installed Antigua Elite courtesy of Church Brothers Family Fun Store.
The Rhotons opted for the Island Spas Antigua Elite, a sophisticated addition to their home with top-notch features and design. It's their first venture into the world of hot tubs, and they're eagerly anticipating the relaxation and rejuvenation it promises.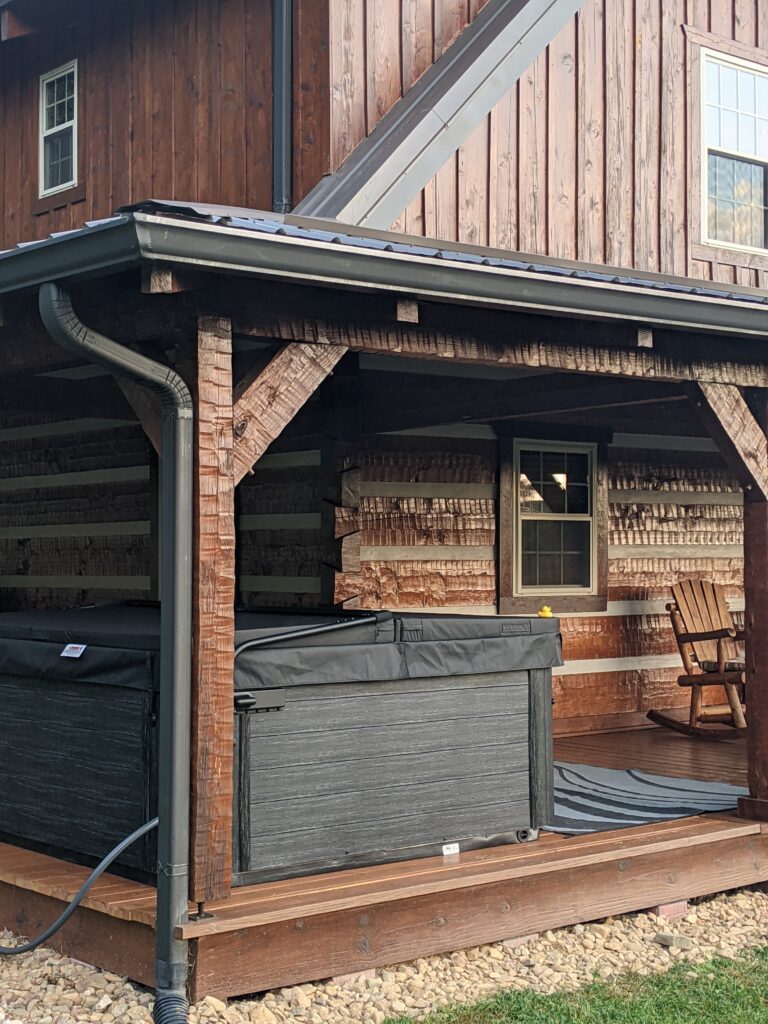 Choosing a hot tub wasn't just about luxury for the Rhotons; it was about finding a balance between relaxation and relieving everyday aches. The hot tub has become their go-to solution for unwinding and soothing tired joints. The impact on their lifestyle has been remarkable. No need to plan getaways – they've brought the spa experience into their backyard. It's a convenient and luxurious way to achieve relaxation without the hassle of leaving home.
To the Rhotons, hydrotherapy isn't just about warm water; it's a holistic approach to relaxation. Using water to help muscles relax and alleviate the stresses of the day has become their favorite self-care ritual.
According to the Rhotons, it's the friendly, pressure-free approach. Every question was met with a smile! And Church Bros' years of experience shone through, making the entire process seamless. They were even given the chance to "test the waters" – a thoughtful touch that sealed the deal.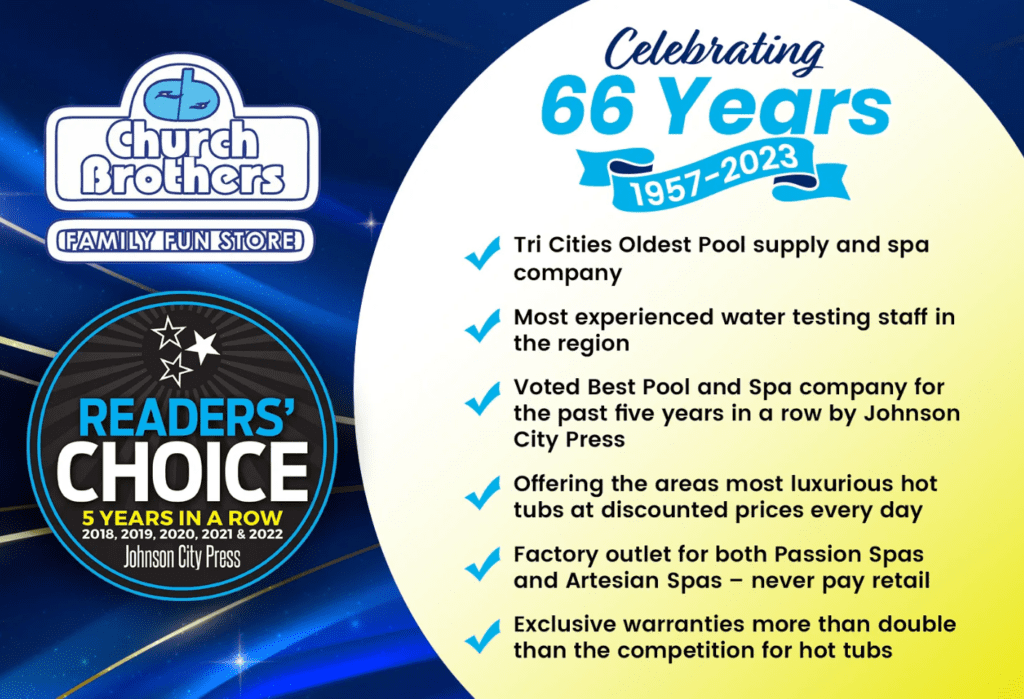 After exploring various dealers in the area, Church Bros stood out significantly. The Rhotons were not only impressed by the quality of service but also by the exceptional value of the Artesian brand. Church Brothers Family Fun Store has set the bar high, providing an unparalleled experience that surpasses the competition.
So, if you're considering adding a touch of luxury and relaxation to your life, think about a hot tub. And when you think about a hot tub, think about the experience Church Bros Family Fun Store can offer. It's more than just a purchase; it's a journey to pure bliss.
Ready to elevate your relaxation game? Locate a dealer near you and turn your hot tub dreams into reality.